Description
Welcome to History of Video Games and our first ever Street Fighter tournament, in association and created by the Bristol Beatdown Crew.
The event starts with registration from 6.30pm for a 7pm start (we have food and drink available to purchase on-site) and see 32 street fighters battle it out for the evening.
During the event, both Warriors and Spectators can play our entire History of Video Games event, which consists of a 1980s + 90s pop up arcade, the entire history of video game consoles and our amazing Japanese import arcade space – more details via www.historyofvideogames.co.uk.
The event is open to 13+ and everything is set to free play!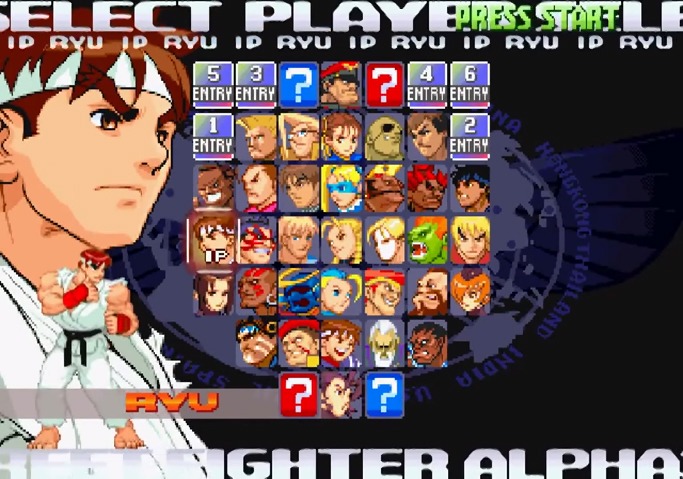 More Details
Do you know a Haduken from a Sonic Boom? What about a Tiger Uppercut or Shoryuken? Do you miss flinging down with your fellow Street fighters? Or maybe you were that bully that no one could beat. If the answer is 'yes' to any of the above, then you need to come to the BRISTOL BEATDOWN!
BRISTOL BEATDOWN is a monthly Old skool Street fighter tournament powered by our very own RETROGRADE arcade machines. This is strictly a  Street fighter Alpha 3 event. So we're talking to all you OG's out there,  you aficionados of triple dragon punches, mid-air throws and alpha counters, but we are also open to newbies, hey, we all have to start somewhere!
Why Street Fighter Alpha 3?
SF Alpha 3 is a further refinement of the series that introduces new game mechanics such as the guard meter and the 'ISM' choice of fighting styles. It is fast paced, has the widest character roster, looks & sounds cool, but importantly, it bridges the gap between older and younger players.
How does it work & how do I enter?
This is a single elimination 32 players tournament with a £50 cash prize for the winner and the chance to claim the winners trophy and place on the leaderboard for the month, and, be entered into our 'grandmasters competition' (details coming in 2022)!
When and where does it start?
The event starts Friday 28th October @ Future Artists Studio's located in the Galleries Shopping Mall, Bristol. This is the start of a monthly event series so if you can't make the first one, don't worry! They'll be more.
FAQ
For guests booking a ticket and wanting to enter after 6pm please note that the centre itself is closed, however, we have permission to enter the Galleries Shopping Centre via the entrance called Greyhound Walk. It is situated on Broadmead along from Boots opposite The Arcade, Shopping Centre, about 1 minute from the Tesco Metro. Customers can use the intercom at the Greyhound Walk entrance to gain entry, however if they need further assistance they can call 0117 9290569. Customers will also exit here on close and can walk around to the car park which takes 5 minutes.

Sessions are advanced booking only, all tickets to be booked online – opening times may vary – please see available tickets for times and dates.
Tickets purchased can be transferred to any session during the season. All you need to do is bring your old ticket along to the new session, and we will honour it. Management also have the right to do this on behalf of the customer in the event of issues caused by the current pandemic – please check socials before attending to see the current status and guidelines.
Tickets are not refundable, but are transferable, Tickets booked in error can be transferred to another date, and guests having to isolate, can also transfer tickets to an alternative date and time – no re-booking required, just bring along your existing ticket.
Arcade machines and all games are free upon entry, no coins required, everything set to free-play.
Children under the age of 5 have free admission.
Children under the age of 11 must be accompanied by a full paying adult.
Free entry to companions or carers of paying disabled visitors.
Fully wheelchair accessible.
Restroom and baby-change facilities are located within the shopping centre.
You may leave and return as many times as you wish within your allocated session (e.g. to visit the food court).
For the Board Game Cafe, there is a per person charge to stay and play the games, to cover the cost of staffing and cleaning. The pinball machines in this area are free to play.
Board Game Cafe is free to sit in and consume drinks and snacks purchased from us, you do not need to play a game – but it's encouraged.