Description
'Twas the week before Christmas,
At the old Georgian Gaff,
Where old Noblin the Goblin,
Gifts us with a Laugh.

The seats are all placed, in rows lined with care,
In hopes Tartan Tabletop soon would be there…

Come one and Come all, take a roll of the dice,
We've a story to tell, part naughty, part nice.

Scrooge and the gang have been waiting all year,
For you to come join them,
And spread Christmas cheer'
📅 Date & Time
Monday, 18th Dec 2023
Doors open at 7pm for a 7.30pm show
Show length: 1.5 hours
📍 Location
The Georgian House
7 Charlotte Square, Edinburgh, EH2 4DR
Travel / Parking / Public Transport Info
💷 Ticket Price
£13 per ticket
Limited to 45 tickets – book early to avoid disappointment!
---
🎭 About The Show
The Tartan Tabletop gang are making a triumphant return to Edinburgh after their month-long, sold-out run at Edfringe23. This time, they've managed to pinch the keys to the majestic Georgian House again (after selling out the Nov show here!)
Join us for a brand new one off adventure as our favourite Dungeons & Dragons podcast team roll the dice in a Georgian setting, with a Christmas theme. Expect hilarious improvised comedy, an abundance of nerdy jokes, and a plot that might resemble A Christmas Carol, but not close enough to get sued!? Join us for the alternative Christmas party!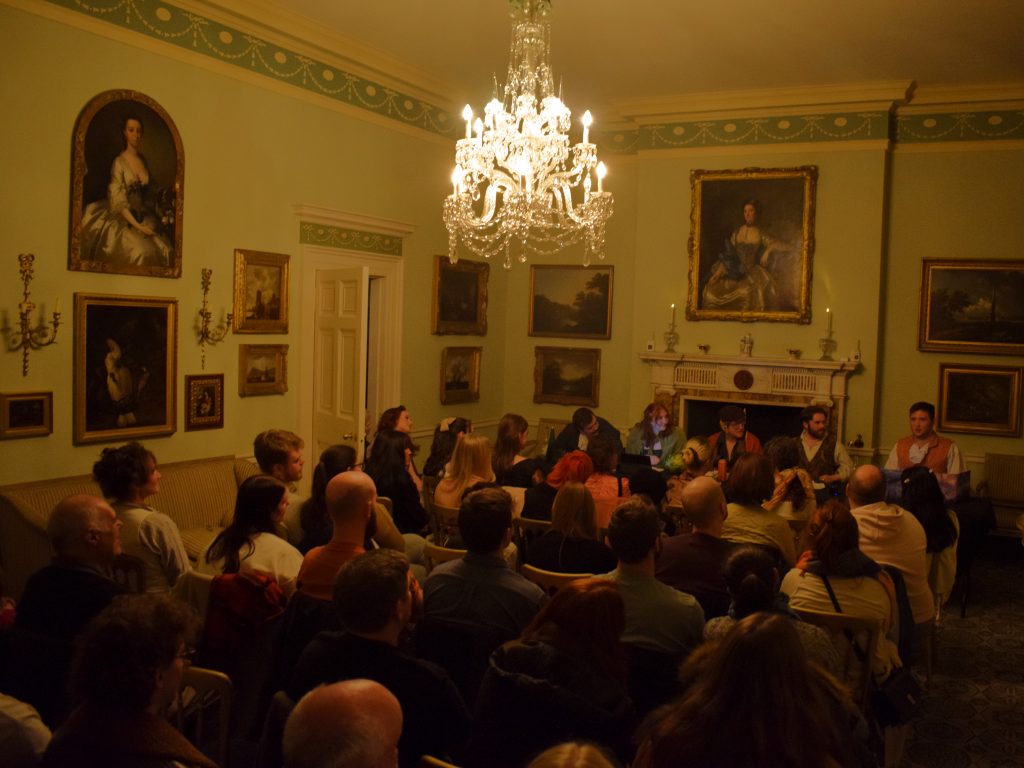 🎉 Special Guest?
Word has it that Noblin the Goblin might grace us with their presence. However, their newfound fame from Edfringe has sent them on a solo tour of the shires, so it's anyone's guess if they'll show up. Keep an eye on our social media for updates!
👗 Dress to Impress!
Since we're performing in a sumptuous Georgian mansion, the Tartan Tabletop gang will be kitted out in regency-era garb. Join us in your best Georgian attire for a chance to win a fabulous prize sourced from a local charity shop en route to the event!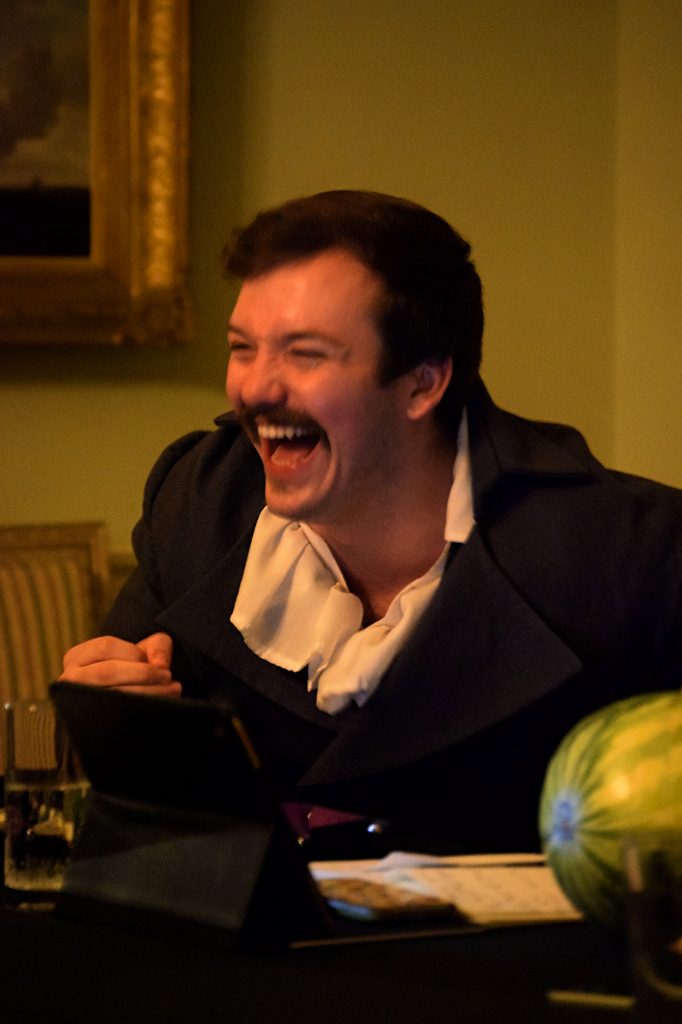 🕯️ A Gentle Reminder
Please refrain from making off with the candlesticks. We've put down a sizeable deposit and we'd like to get that back for our forthcoming big trip. Details coming soon!
🎟️ Don't Miss Out!
With only 45 tickets available, this is an event you won't want to miss. Secure your seat now — this will sell out!
---
🌐 Stay Connected
See you there in all your Georgian finery!
Cheers,
The Tartan Tabletop Gang & Future Artists